Let's take a short look back on 23rd CBD Fair

Date: July 20th to 23rd
Place: Guangzhou International Convention and Exhibition Center
Brief info:CBD is short for China International Building Decoration Fair
Many head companies from all related industries & 200,000 visitors involved
GVS demostrated the smart home, smart community, smart building solution products at booth 08,Hall 3.1, Area A. With the experience areas of DALI, SCR, RGB dimming & M+O(KNX+Zigbee) ,it is more easier for the visistor to understand the solutions and the inteligence.

From product to experience, from experience to marketing, through a comprehensive and multi-angle display, let the visitors immersively feel the safe, comfortable, healthy and convenient smart living space.
No

.

1

From Isolation to Integration
M+O New Solution of Smart Home Automation
What is M+O?
Shortly, M =KNX as backbone for stability, O= Zigbee as extension for flexiblity
Currently, there are 3 ways of inter-connectons:
1. M+O integration Module to connect with KNX and Zigbee system.
2. M+O integration Buttons to connect with KNX system and GVS Zigbee system.
3. M+O integraton gateway to connect KNX and Tuya system.
M+O Smart Home Experience Area- A view of future intellgent living space.
Beside that, there are also exprience areas for the dimming solution as DALI, SCR and RGB dimming. With the KNX smart touch panel, the brigntness, color temperature and various clolors are easily controlled.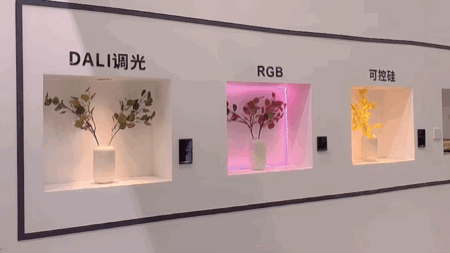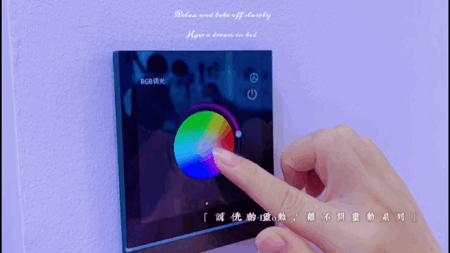 No

.

2

From Home to Community
The boundaries of smart life are expanding
With the fully integration with smart securiy systems(video intercom,non-contact face access control, CCTV etc),it makes the community smarter and safer.
Gem Series Smart Control Panel Z10 is highly recommended. Not only for the powerful functions and elegant design, but also for the user-friendly interace, especially the multi-floor plan visualized control.
Video intercom sytem is regarded as the guarder of every household. With 22 years experience, GVS is now offering both IP and analog system as well as a variety range of the products.
No

.

3

From Classic to Dynamic
"Screen" is always evloving
Classic 10.1 Smart Touch V10 fullfils the basic smart control requirement of a house, includig lighting, AC, Curtain etc.
Gem 10.1 Smart Touch Z10 integrates with smart security control, works as a part of smart community. It is more like an artwork than a pure product with aerospace level aluminum and elegant design.
Dynamic Smart Touch V50/V40 evlove as an real International screen, with KNX & CE Certification, ETS database Configuration, Standard EU/US/UK/CN Installation, multi operation lanaguages.
We know well that excellent product is the foundation for a manufacturing company.
With 22 years hard-working, GVS is always exploring a comforter and safer life for human kind.
The new Waltz series Touch+ Pads are also displayed, which can meet with the different decoration styles. For more information, please keep with GVS wechat offical.
It was a good chance for GVS and users to exchange the ideas and GVS will keep on working hard to offer more excellent products as well as solutions.
Keep with GVS, keep with Smart.